Tom Bowen's Bible Study Reflections
A New Thing...By Necessity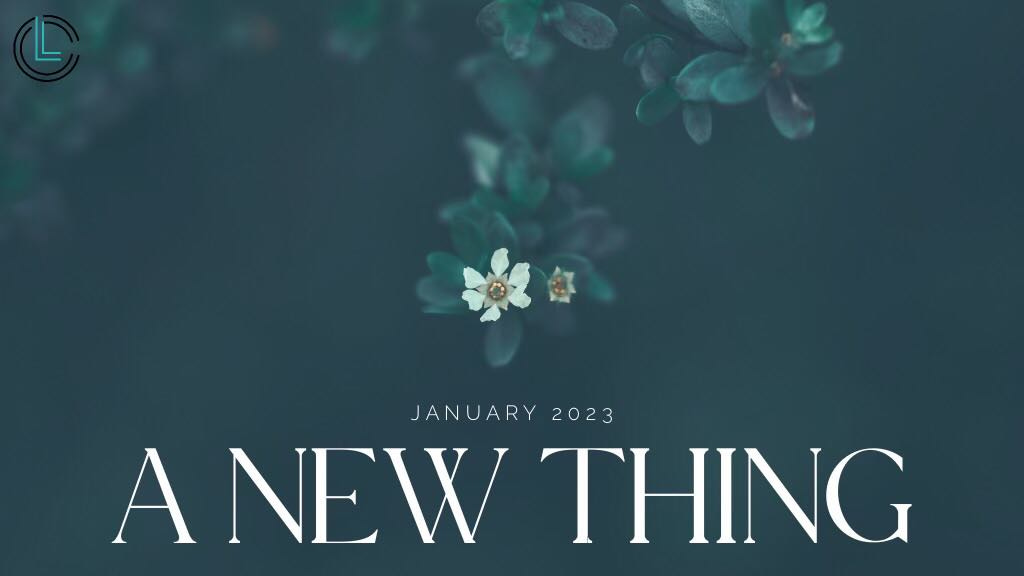 The January theme is "A new thing."
This month in Bible study we are focusing on a phrase in the New Testament book of Hebrews.  That 2-word phrase is: "By necessity." The word "necessity" is used once as an adverb to the action verb, "change," and all other times the word is used as a proper noun; "The necessity."
In the Old Testament, Moses was asked by God to lead His people out of Egypt. What we want to focus on is the concept that the slaves in Egypt were God's people. However, in Exodus 32:7 God told Moses to hurry back to Moses' people for they had already left the way God commanded them to follow. No longer were they God's people. Was this to be a new thing?
We know that the plagues led to the release of all of God's people to "go and worship" their one true God. In Exodus 19:5-11 that time of worship is approaching. God calls the people His, a chosen people, a people dedicated to God alone. I would have been up all night in anticipation of this approaching day.
In Exodus 20:18-20 God approached the people at the mountain with a visible, audible, and tactile presence. I can only personally imagine how I would have responded. Would I have shouted? Would I have fallen on my face? Would I have danced? Would I have cried? God began to speak with His people. What a glorious moment of intimate conversation with His creation. I hunger for such an encounter with the one true God. However, debilitating fear overtook the people. By necessity, God had to change how He would lead Moses' people. Was this to be a new thing?
God personally came down to earth and led His people with a fire by night and a cloud by day. However, their debilitating fear brought about a necessary change.
God could not reside among this sinful people. So, God had Moses to make a replica of what is in heaven. It had to be outside of where the people camped. By necessity, a tent had to be constructed with great detail by the pattern of that which is in heaven. Was this to be the new thing?
In the coming weeks of Bible study, we will look at this change that included a portable place of worship that brought about the phrase "by necessity."
By necessity there is a really New Thing…A new and living way by which God interacts with His people, who are called sons and daughters.
Thanks for reading The E5 Blog! Subscribe for free to receive new posts and support my work.